Senior Felines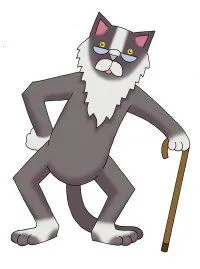 Older cats have one thing in common - they do not believe in showing obvious signs of aging. OLD!?!?! Who are you calling old?Cats are great pretenders and that makes it very difficult for most pet owners to know that there may be a significant health problem. This is where we can help!
We recommend examinations on your kitty every 12 months. In fact, depending on your cat's age and current health status, we may even tell you he or she needs to be seen every 6 months for a check-up.
These physical exams can help us identify many of the common illnesses in older cats including: dental disease, heart disease, kidney disease, arthritis and even cancer.
More of a concern or those things we cannot see just by looking at them. Therefore, it is very important that we perform blood screening at least annually to look for problems that may be occurring silently. Most of the time, we hope, these tests are perfectly normal. Early detection is the key to many of the common diseases and in fact some may be prevented all together!
---
Senior Cats Age 9 and up

Comprehensive Physical Exam
FVRCP Vaccine (Every 3 years, Discontinued after 10 years of age)

Feline Leukemia Vaccine (if outdoors) - Discontinue after 10 years of age
Rabies Vaccine Annual

General Health Comprehensive Blood Panel to screen for common diseases of older cats including thyroid
**Depending on your pet's health status we may begin recommending twice a year examinations
---